Lothian Teachers Mountaineering Club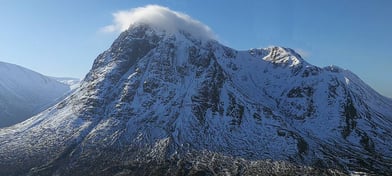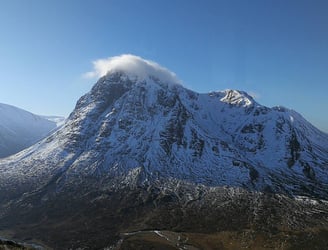 Our Meet Programme
We run monthly weekend meets and fortnightly midweek walks, as well as the occasional social event. Our weekend meets visit most of the main mountaineering and hillwalking areas of Scotland, with occasional trips to the Lake District and the Pennines. Some weekend trips take advantage of long weekends to venture further afield, for example Skye or Torridon or even Durness. Accommodation is always reasonably priced eg mountain huts or hostels, and car sharing is encouraged. We usually have a communal meal on the Saturday evening and have a lot of fun even if the weather isn't as good as we might have hoped. Most meets consist of 10-15 members so there's always a friendly atmosphere where everyone is welcome. We have an annual Dinner Meet where we enjoy hotel accommodation and catering.
Midweek walks explore areas closer to home and offer a variety of day out, the Pentlands, the Ochils or the Border Hills; on other outings we do low level coastal walks or rural walks, usually finishing up at a nice coffee shop!
To find out more about our Meet Programme please go to our Meet Programme page.
Members who are on Facebook wishing to view or or post photos do so by signing up to our Facebook page.

If you are a member who is not on FB and wish to post your photos here on our gallery page. Please email them here.
To find out more about our club, including membership benefits, please go to About Us page.
To join please email here.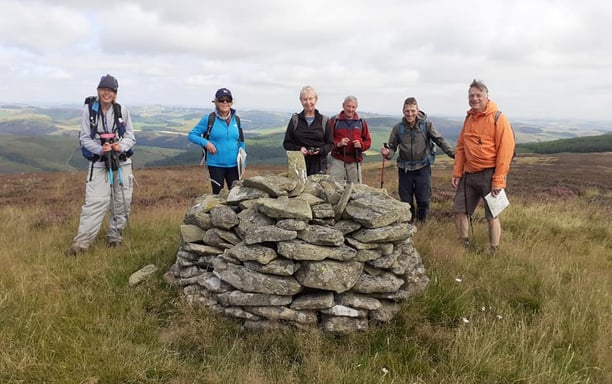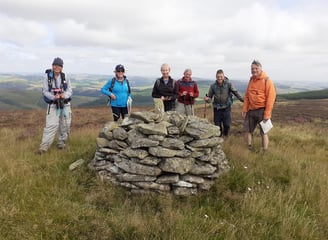 Latest News 13th November 2023
Our final meet of 2023 will be on December 1-2 to Inverardran Cottage at Crianlarich. Another fine location within easy reach of lots of Munros and Corbetts. There are several places available on this meet. This Ochills MC hut was extended and renovated a few years ago and is well worth a visit.
For a list of 2024 weekend meets see our Meet Programme page. Meet co-ordinators will be confirmed at our AGM, which takes place at the Braid Hills Hotel on Thursday 7th November at 8pm.. Meet for drinks in the bar from 7.30pm.
The Midweek Walks programme for the rest of this year to December 2023 is available on our Meet Programme page.
Our first three meets of 2024
the Burns Supper meet to Inverary, 26-27 January 2024

Aite Cruinnichidh hostel near Roy Bridge, 23/24 Feb 2024

Blackrock, Glencoe, 22/23 March 2024.
Other dates see the link above.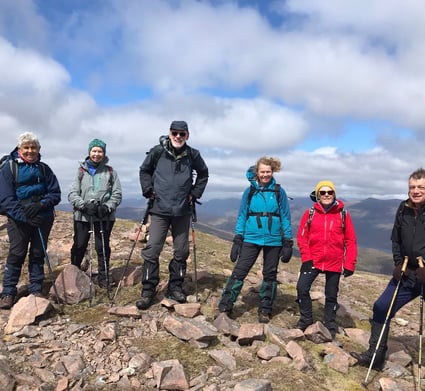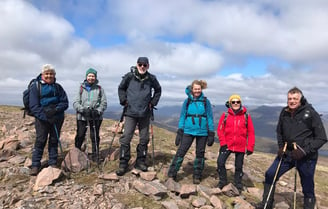 Lothian Teachers' Mountaineering Club (LTMC) was established in 1976 by a group of teachers and outdoor education staff in Lothian. The club is open to people from all walks of life and welcomes any interested hill-walker or mountaineer. The LTMC has always maintained an enthusiastic core and presently has a membership of about 40 based mainly in Edinburgh, the Lothians and Fife. The club's aim is to encourage members to improve their skills while enjoying the hills safely and to expand their horizons.